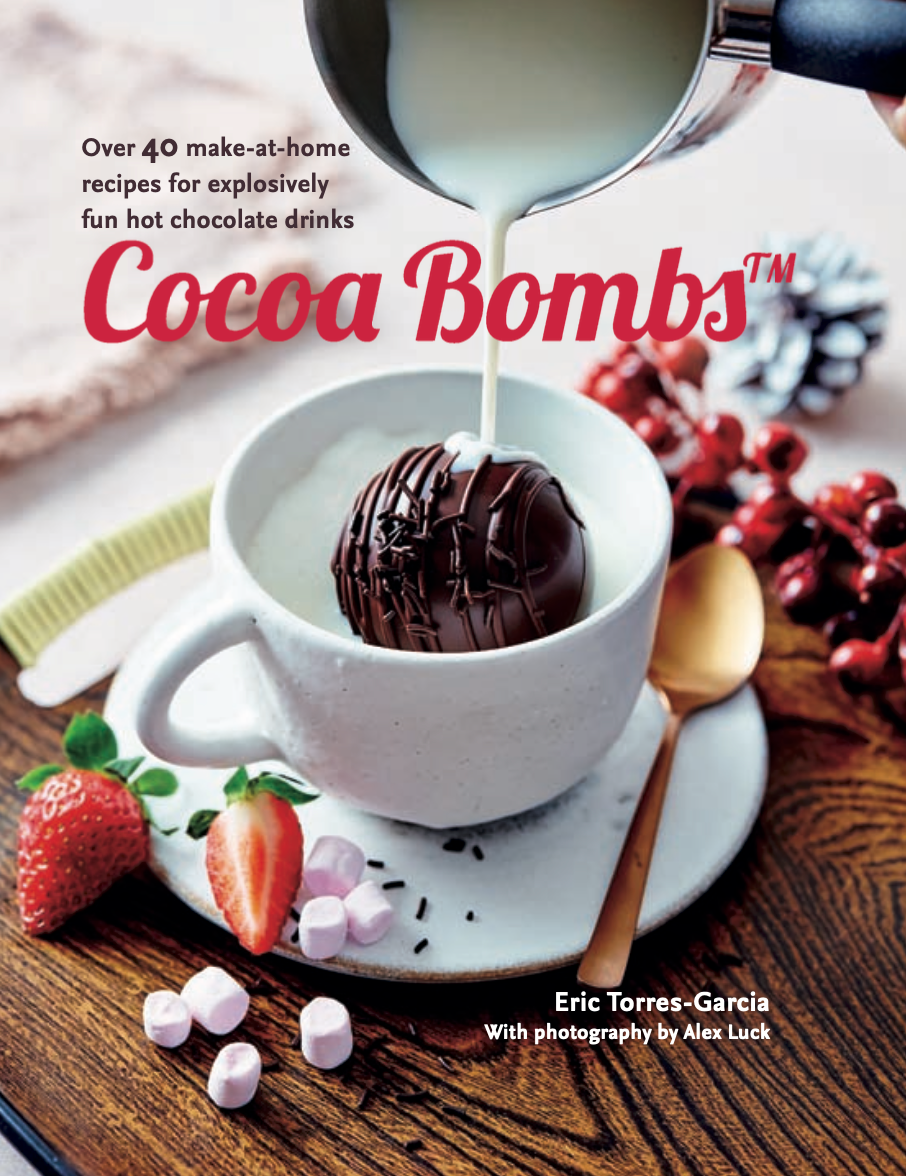 Cocoa Bombs™ Book - Over 40 Make-at-Home Recipes for Explosively Fun Hot Chocolate Drinks
A step-by-step guide from the ORIGINAL creator of Cocoa Bombs ™ to making melting hot Cocoa Bombs ™ at home, plus fun ideas for flavors, fillings, and decoration.

Hot chocolate or "cocoa" bombs are the new sweet must-have. Having initially taken social media by a storm, their popularity means they are now sold in store and on-line and are on everyone's wish-list for the holidays! But just what are they? Basically, they are a piñata that melts in your cup… Hollow spheres of chocolate that you put into a mug or cup and when you pour in hot milk, the chocolate melts to create a hot chocolate drink and also magically release the marshmallows or other surprises hiding inside. Once you've learnt how to make them at home, you can make fun flavor variations for kids and adults—and yes, you can put booze in them! If you want to make your own, this super-cute book gives you clear, step-by-step instruction for great results—preparing molds, filling and assembling your bombs, as well as decorating ideas, like drizzles and sprinkles. Once you've mastered making them, try out the delicious flavors suggested which include Cappuccino, Coconut Cream Pie, Peanut Butter Cup, Pumpkin Spice, Dulce de Leche, Peppermint Bark, Chocolate Orange, Raspberry Pavlova, and more! Or why not try out your own flavor combinations—whatever floats your marshmallow!